Juan Torres
México
A great Organ Player 1930-2002 The most famous organ player in Mexico. He recorded 76 albums! this is really a great success!. The 7 first ones were played at a Hammond model B3 and the others at the Hammond model X-66. He started his professional musical studies with classical music at the organ and at the piano, people was amazed of his special talent since he was a child.
Hammond X66 Organ Club
Tony Cabral
México
Tony Cabral was born in the City of Zacatecas, Mexico. As a boy, his parents observed his innate ability for music and his lyrical ability to play the guitar, piano and the accordion. He settled in the City of Guadalajara, Mexico to the Catholic Seminary where he practiced the organ and the piano on a liric way.
Hammond X66 Organ Club
"Tato" Manuel Dorantes
México
Yamaha Keyboard demonstrator, Manuel Dorantes has a rich and diverse musical background. From learning to play mandolin at the age of 3 to his first professional gigs on accordion and organ at age 12, Playing in social events in Queretaro city and others, then later in Hotels in Ixtapa, Acapulco, La Paz B.C.S. etc
Hammond X66 Organ Club
Oscar Rivas
México
Oscar Rivas was born in Matamoros, Tamaulipas. At his 13 age, his parents purchased a Hammond organ model "T-495" to him. Months later he decided to offer presentations in "Los Globos" Cafe owned by his parents and after, in weddings, dances, conventions throughout Tamaulipas and southern United States. .
Hammond X66 Organ Club
Dirk Van Der Linden
Belgium
Born in Antwerp on the 28th of August 1969.
He started at the age of six with the guitar. Dirk came at first in contact with jazz at the age of 12. It was in a restaurant in Antwerp. At the same time he played already the first notes on piano. Now he plays the guitar, Hammondorgan, piano and bass.
Hammond X66 Organ Club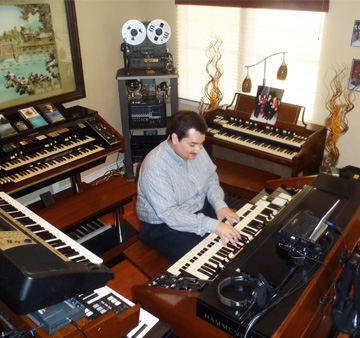 Néstor Astorga
USA
First, I have to say that all this has been a Great Blessing from God.
Everything started in 1974 when I was 9 years old. New neighbors played the piano, and that's how this adventure started. Thanks to my parents support, I studied classical piano for 5 years and immediately, I found out that...
Hammond X66 Organ Club
Omar García
México
Omar Garcia was born in Monterrey N.L. Mex. Since he was a child, he developed his talents, first on the piano, and then at the age of 13, His parents gift him a Hammond X66 and soon served as an Organist brightening events ...
Hammond X66 Organ Club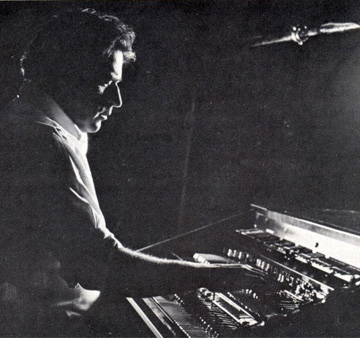 Roberto Sasián
México
Roberto's was the son of Plácido Sasian Benito and Esperanza Sasián Villaverde. Esperanza was adopted by Victor, Plácido's older brother, and took the name Sasián, which explains the double Sasián in Roberto's name...
Hammond X66 Organ Club
Toshi Asano
Japan
Hammond X66 Organ Club
Sergio Pérez
México
Hammond X66 Organ Club
Sergio Pérez Jr
México
Hammond X66 Organ Club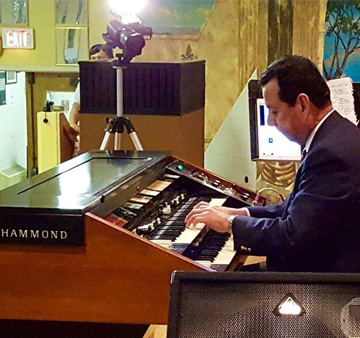 José Rogelio Villareal
USA
Hammond X66 Organ Club
Felipe Flores
México
Hammond X66 Organ Club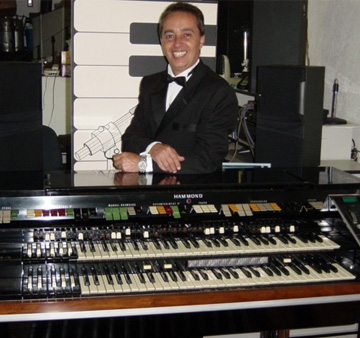 Oscar Rivas
México
Hammond X66 Organ Club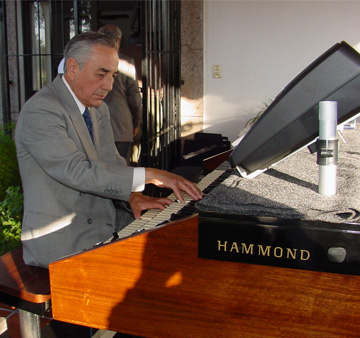 Manuel Zacarías
México
Hammond X66 Organ Club
Frank Pellico
USA
Hammond X66 Organ Club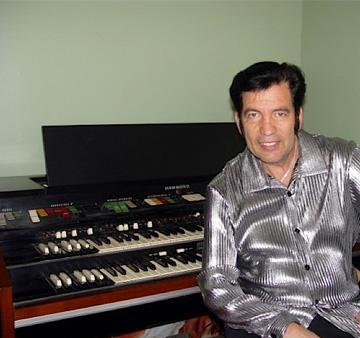 Jorge Bucio
USA
Hammond X66 Organ Club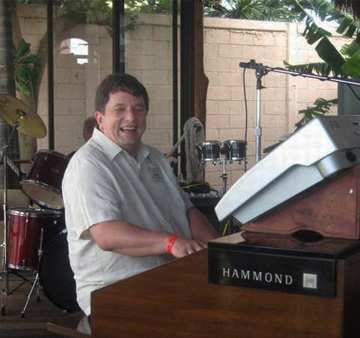 Jerry Taylor
USA
Hammond X66 Organ Club
Augusto López Lira
México
Hammond X66 Organ Club